How It Works
From life story videos to video greetings to marketing videos, you'll engage residents, connect families, and attract prospects.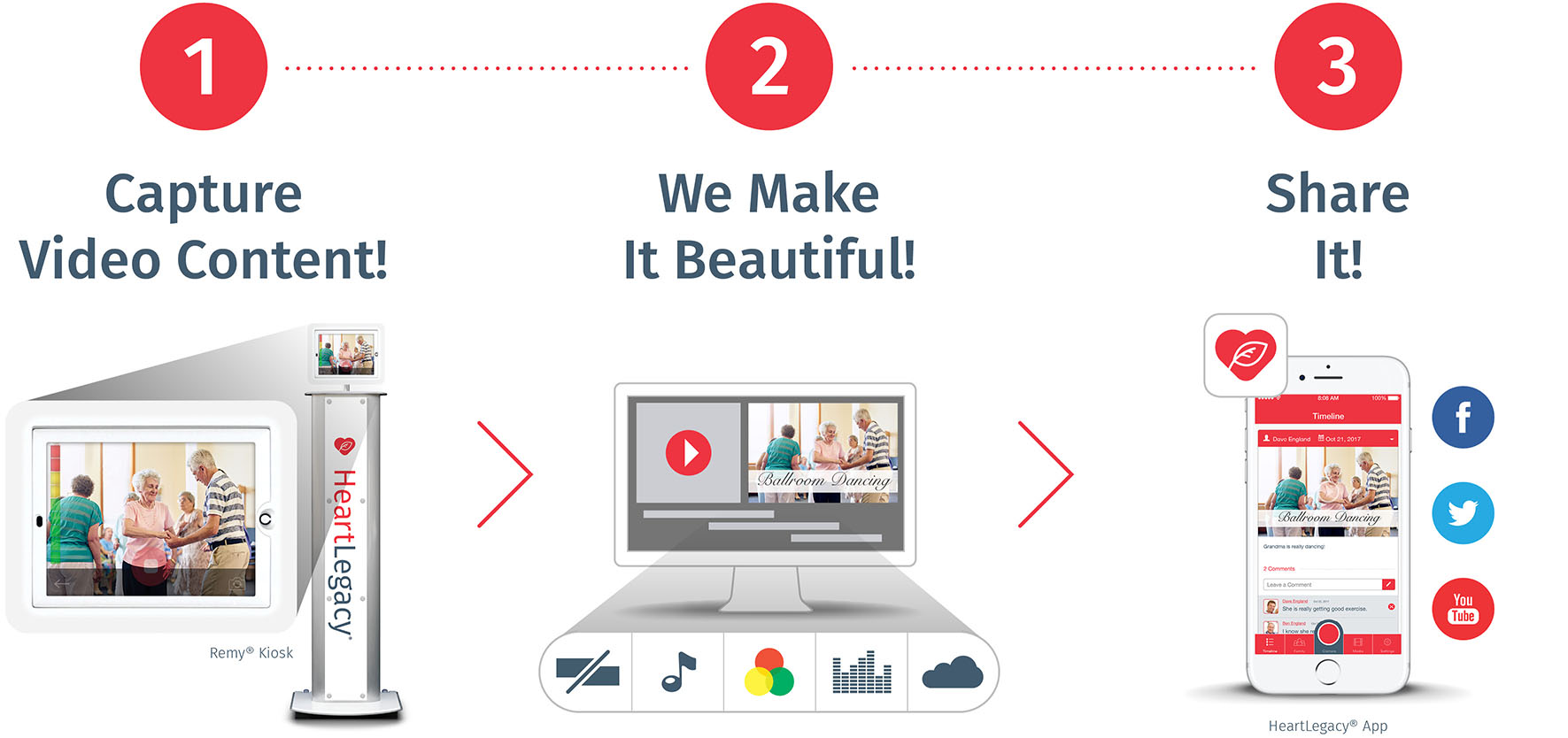 Use Remy® kiosk or the RemyGo™ app to capture video content of residents, activities, families, and staff.
Video types include life story videos of residents; video greetings from residents to loved ones; marketing videos of community activities; video profiles of staff; video testimonials from residents and families; and more!


After receiving your footage, we edit, enhance, and brand your video clips. Our editing team provides professional quality that is critical to both your brand and relationship with families.

After the editing process, your marketing videos, profiles, and testimonials are available for distribution on social media and websites.
Personal resident videos publish to private family networks for viewing, commenting, and sharing among family members. Families can access their networks through the HeartLegacy® app.
Ready for a test drive? Drop us a line here: