BMG Senior Living Wins Technology Award
October 16th, 2017
-
BMG Senior Living, a HeartLegacy business partner, recently garnered the Silver Award in the 2017 McKnight's Excellence in Technology Awards.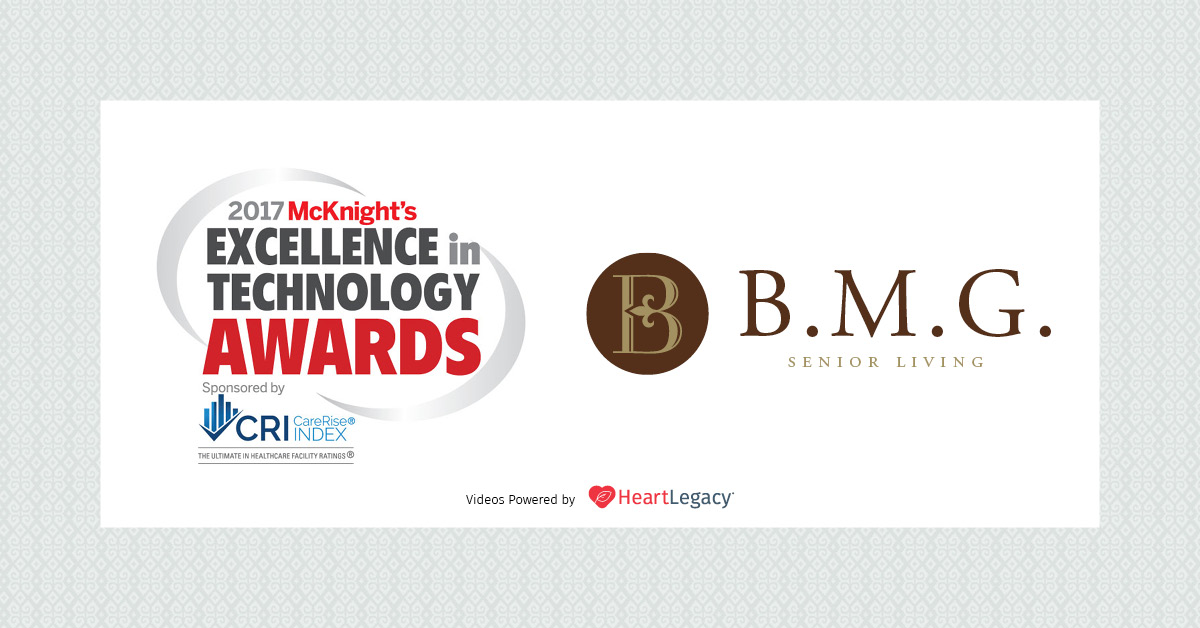 Competing in the High Tech/High Touch category, BMG placed second for its use of HeartLegacy's technology across their communities. According to McKnight's entry rules for the High Tech/High Touch category, winning entries should "describe the kind of technology that was used, and how; b) both describe and document how this change improved human interaction between caregivers and those cared for; and c) address the overall impact that this change has made."
We're proud to extend a well-deserved congratulations to BMG for being recognized for their commitment to residents and families.
Read the full story here and spread the word!