Highlighting Your Stars
Let Your Stellar Staff Boost Your Video Marketing
December 9th, 2015
-
Senior care and assisted living communities are seeing more competition these days as the aging community grows and investments are being made into newer, better, more modern communities. For communities that aren't focused on their staff and a differentiator, you are really missing an opportunity to reach your online audience.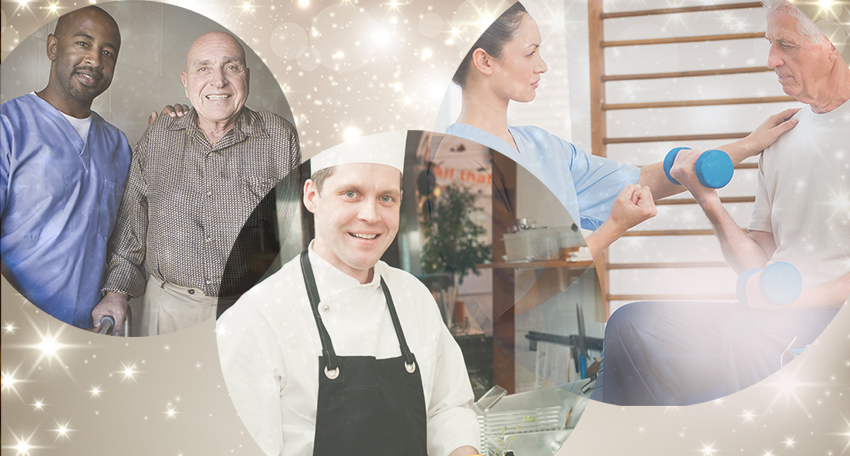 When a decision maker thinks of the day-to-day life for themselves or their aging parents, interactions with the staff comes front of mind. After all, how staff interacts with a resident can be key in his or her mood and well-being. People with aging parents want them to be monitored and treated well, just the same as if we are leaving a child with a caregiver. Dedicating a portion of your marketing program to highlight your stellar staff is an excellent way to reach a discerning audience.
There are 3 ways to highlight your stars:
1. Consider creating a page on your website that introduces your staff. Include a short biography with their credentials and personal information and a photo. This makes it easy to envision what life will be like in a senior care community to identify with the staff. Decision makers will find comfort in seeing the qualifications required to be a part of your community.
2. Use social media to highlight a staff member from time to time. Maybe it is an opportunity to recognize them for superlative performance, or it's just to share something interesting about them. Focus on your employees will show that the community is engaged with the employees. Good recognition renders results. Who doesn't want to think that their caregivers are striving to do better every day?
3. Solicit feedback from staff, residents and their family members. Having testimonials of personal accounts about the staff speaks volumes to your prospects about the type of people that work in your community. Consider recording videos of the staff and residents sharing positive reviews about your activities director, receptionist, health care providers, cooks, custodians and more!
Video testimonials can help you gain traction in your online presence. It's important to keep the content fresh and interesting, so highlighting the stars in your community is one way to provide useful and compelling content on your website and social media for those looking into senior housing or assisted living!