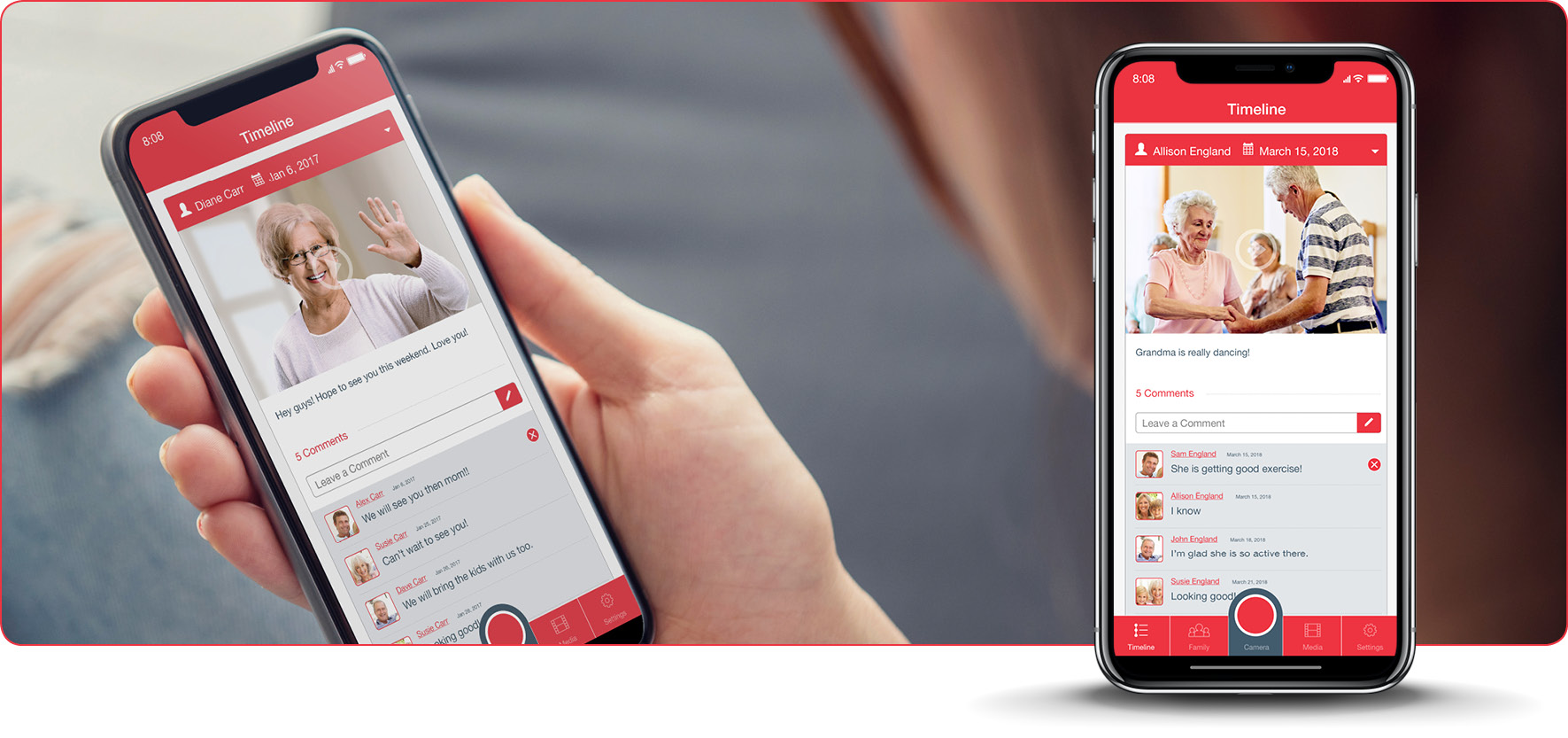 The HeartLegacy® app for families helps you deliver a rich experience to seniors and families.
The app allows family members to:
• Exchange video greetings with loved ones in senior living and home care.
• Preserve and share professionally-edited life story videos.
• Stay up to date on community events and activities.
• Assist in reminiscence and simulated presence therapies.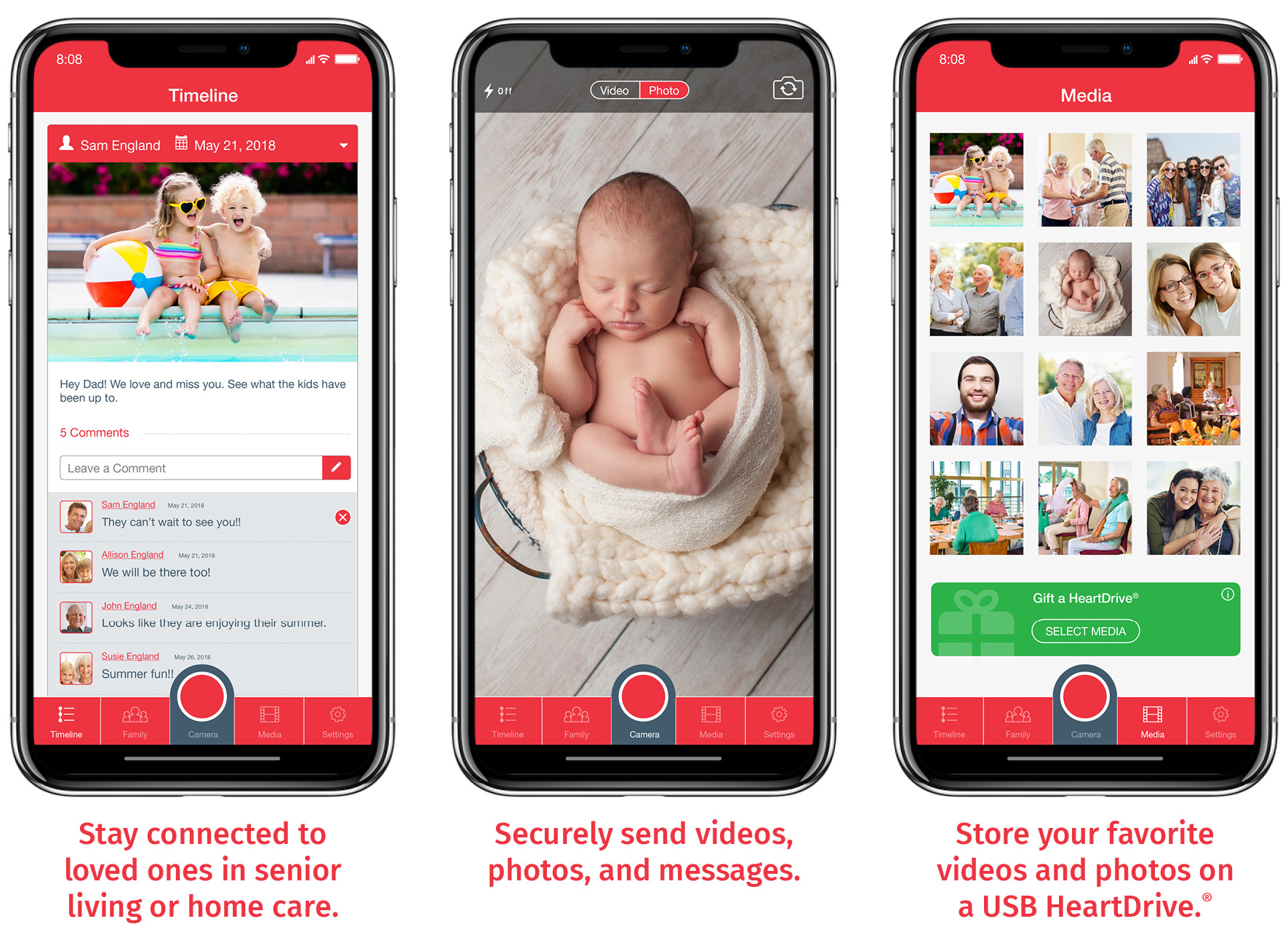 Additional interactive features let families comment, share, and invite others to their private family network.
The HeartLegacy® app increases social interaction for seniors, fosters a rich family environment, offers convenience to tech-savvy family members, and delivers peace of mind.
HeartLegacy's family app is included for free with the complete HeartLegacy technology solution.
The solution includes a tablet app (Remy®), a smartphone app for staff members (RemyGo®), and a dedicated app for families—the HeartLegacy app.