HeartLegacy®

The HeartLegacy app offers senior communities a simple and secure way to keep family members connected to their loved ones.
Popular features of the app include two-way video messaging, photo sharing, timeline messaging, and inviting extended family members to join a private family network.
Additionally, beautifully-crafted, heirloom-quality life story videos of your residents—shared with families via the HeartLegacy app—help you deliver world-class service.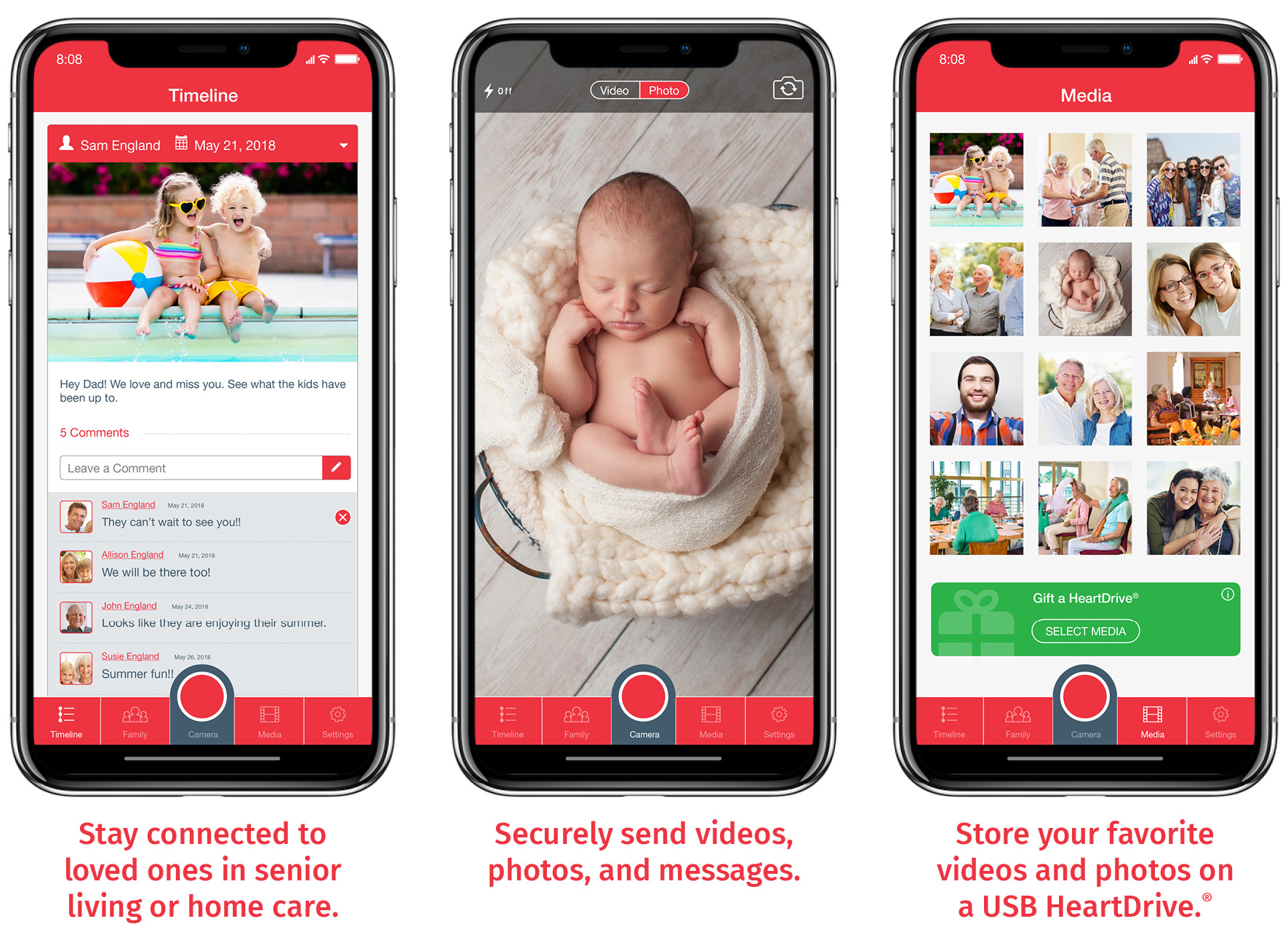 Providing resident-focused care and creating memorable experiences for families has never been easier!