SalesMail®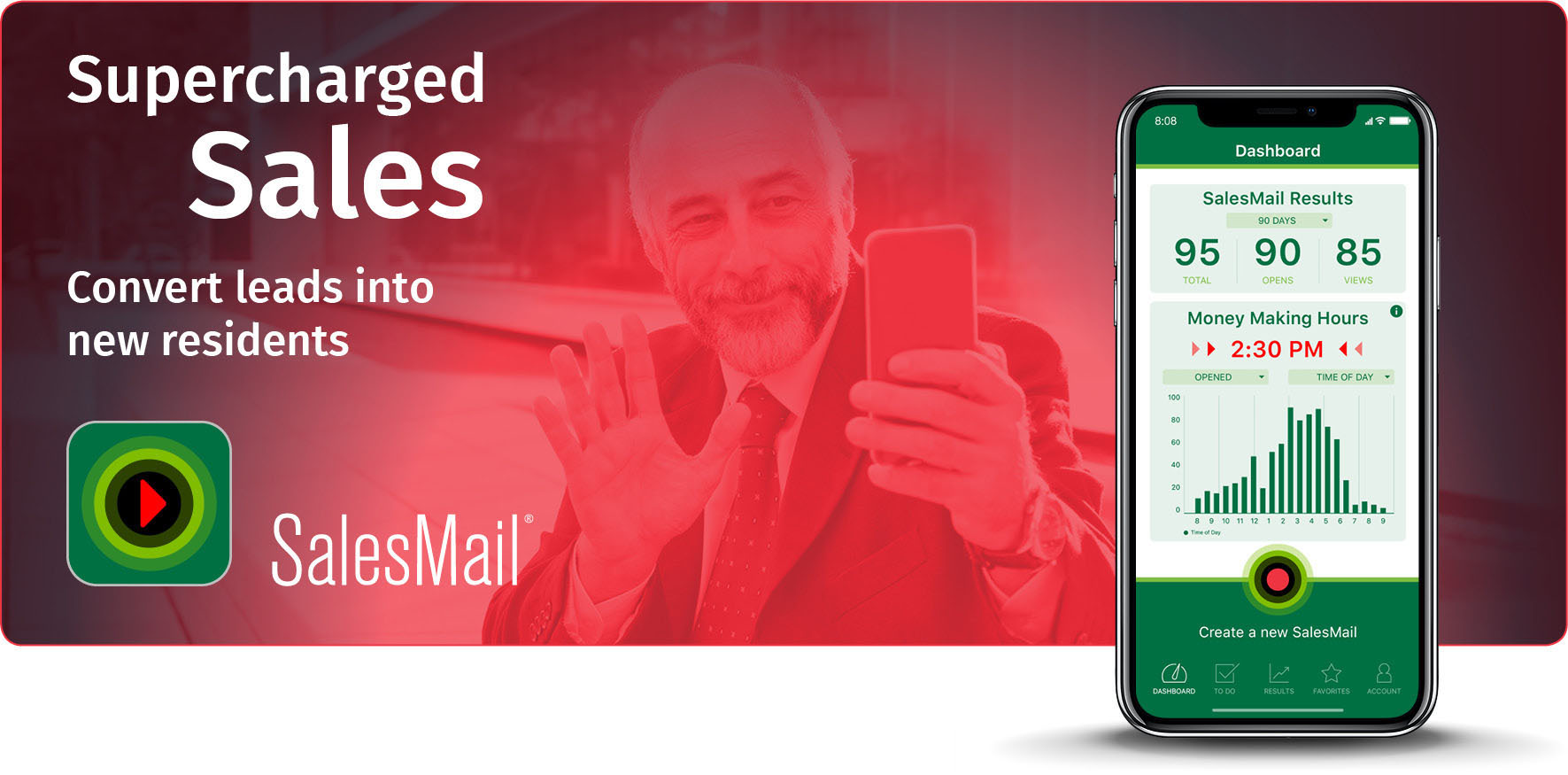 The SalesMail app lets you send personalized and branded video messages via email, text message, or your other favorite messaging apps.
While your competitors are sending boring emails, leaving impersonal voicemails, and wondering why they can't connect, you'll be using video to build trust and make a face-to-face connection!
SalesMail is the simplest and most effective way to leverage video for senior living sales, recruiting efforts, engagement initiatives, and much more.

SalesMail Example

	


		
		
	


	
Why SalesMail?
SalesMail lets you instantly build trust, develop great relationships, and get results faster.
Benefits include:
• Higher open rates
• More clickthroughs and forwards
• Better conversion rates
• Differentiation from competitors
• Shorter sales cycles
• Trackable results
• Brand reinforcement
Video Messaging Improves
Features
SalesMail is easy to use and packed with awesome features.
Whether you prefer communicating via email, text, or another messaging app, SalesMail makes it easy to send a quick video message with your company logo, colors, and contact information.
Send messages from our smartphone app or desktop version.
Additional features include:
What People Are Saying